Hunterstown Combined Cycle Gas Fired Power Plant Project
Hunterstown plant is natural-gas fired, combined-cycle power plant with capacity rating of 839-megawatts. It is located on 89 acres in a brownfield industrial site in Straban Township, Adams County, Pennsylvania. The facility includes three state-of-the-art combustion turbines and three heat recovery steam generators with selective catalytic reduction. The plant utilizes a dry-cooled condenser to minimize groundwater usage from on-site wells. The facility began commercial operation in 2003, providing electric power to PJM Interconnection.
IBEW electricians performed all of the electrical construction on the project working for signatory electrical contractors Battaglia Electric Inc. & Sargent Electric Company.
Featured Image: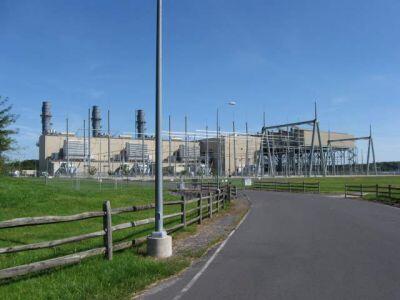 Affiliated Contractor Information:
City:
Straban Township, Adams County, Pennsylvania