York Hospital Emergency Power Systems Improvements
In 2013 Wellspan Health Selected electrical contractor G.R. Sponaugle to perform the highly technical Emergency Power Systems Upgrade project at the York Hospital.
Features of the project included:
Installation of a new 6.75MW power generation plant
New high voltage substations within the hospital
New and retrofitted automatic transfer switches
New high voltage electrical feeders within the hospital complex
The project encompased alot of scheduled shut downs that could not effect the daily operations of the Hospital. The project went well and the customer was pleased with the work performed. IBEW electricians working for Sponaugle were able to show why the NECA/IBEW team is the right choice!
Featured Image: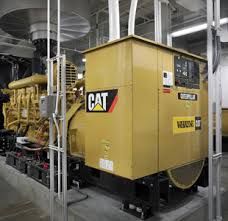 Affiliated Contractor Information: